Golden Triangle Tour with Goa
Day 01 : Arrive Delhi
On arrival meet and assist at the airport and transfer to pre booked hotel for overnight stay. (incase if flight is arriving at day time , sight seeing & meals will be provided as per that.)
DELHI - India's capital & a major gateway to the country, contemporary Delhi is a bustling metropolis which successfully combines in its fold the ancient & the modern. Its strategic location was one of the prime reasons why successive dynasties chose it as their seat of power. New Delhi also reflects the legacy the British left behind . The division between New & Old Delhi is the distinction between the capitals of the British & the Moghuls respectively. So, wherever the visitor goes, he will invariably confront the citys' past.
Day 02 : Delhi - Jaipur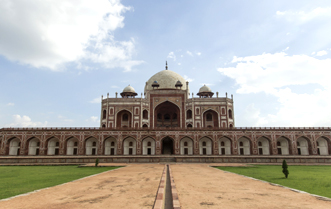 After breakfast, Half day city tour of modern capital of India. Visit India Gate, the Presidents House & the Parliament. Visit Humayun's Tomb : built in mid 16th century this is an early example of Mughal architecture; Qutab Minar. After lunch drive to Jaipur - The capital city of the state of Rajasthan also know as "Pink City" owes its name, its foundation and planning to the great warrior astronomer Maharaja Jai Singh II. The city of Jaipur has broad avenues. The city sits on a dry lake bed in a wild and somewhat arid landscape, surrounded by barren hills surmounted by fortresses and crenellated walls.
JAIPUR - The origins of the beautiful city of Jaipur can be traced back to the eighteenth century, during the reign of Jai Singh II who ascended the Amber throne in 1699. Jaipur today, epitomizes the spirit of Rajputana. In-spite of growing into a bustling metropolis, it still retains it's character and history - A beautiful fusion of the yesteryears and modernity. Popularly known as the Pink City because of the extensive use of the locally abundant pink plastered stone, painted so in honor of the visit of the royal consort of Queen Victoria. Jaipur thrills the soul with its massive forts, magnificent palaces, exquisite temples and lush gardens. Arrive Jaipur in the evening and check in at hotel. Overnight stay at Jaipur.
Day 03 : Jaipur
Breakfast will be at hotel. Proceed for a morning excursion will be taken to the Amber Fort. Enjoy the fort ascent on elephant back in a royal manner.
AMBER FORT PALACE - Amber is the classic romantic Rajasthani fort palace. Its construction was started by Man Singh I in 1592, and completed by his descendent Jai Singh I. It's forbidding exterior belies an inner paradise where a beautiful fusion of Mughal and Hindu styles finds it's ultimate expression. After noon after lunch explore the remaining sight seeing of Jaipur
CITY PALACE - A delightful blend of Mughal and traditional Rajasthani architecture, the City Palace sprawls over one-seventh of the area in the walled city. It houses the Chandra Mahal, Shri Govind Dev Temple and the City Palace Museum.
JANTAR MANTAR - This is the largest and the best preserved of the five observatories built by Jai Singh II in different parts of the country. This observatory consisting of outsized astronomical instruments is still in use.
HAWA MAHAL - The ornamental facade of this "Palace of Winds" is a prominent landmark in Jaipur. Its five-storey structure of sandstone plastered pink encrusted with fine trelliswork and elaborate balconies. The palace has 953 niches and windows. Built in 1799 by Pratap Singh, the Mahal was a royal grandstand for the palace women. Jaipur is considered as a shoppers paradise for Textile & Jewelers. Late afternoon, free time will be given for visiting local markets . Overnight will be at Jaipur.
Day 04 : Jaipur - Fatehpur Sikri - Agra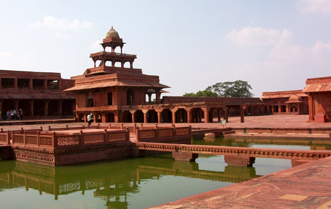 Breakfast at Hotel, drive to Jaipur en-route visiting "Abhaneri" "Fatehpur Sikri"
ABHANERI - hardly any people knows ( including most of the travel agent from India too ) a place call " Abhaneri" situated between Agra & Jaipur. Is famuse for 8th Centuary temple & a special 8th Centuary Monument called " Chand Baouri" is about 100 feet deep open well with flights of steps on three side , no body has been able to count the steps. One can see the royal toilets with carved windows and Jhrokhas, which was used by the king & queen.
FATEHPUR SIKRI - abandoned Mughal city of built by Emperor Akbar in 1569, was the old capital of the Moghuls, which was abandoned after 15 years due to scarcity of water. See the graceful buildings including the Jama Masjid, Tomb of Salim Chisti, Panch Mahal & other Palaces which are still preserved in its original glory. Overnight will be in Jaipur. Arrive Agra by later afternoon / Evening , check inn at Hotel. Overnight stay at Agra.
Day 05 : Agra - Delhi
Early morning before breakfast Go for the highlight of the day - visit The Taj Mahal at sunrise ( Please note that Taj Mahal is closed on Friday), which was constructed by Shah Jahan in memory of his wife Mumtaz Mahal. Contruction of the Taj began in 1631 and was not completed until 1653.
Return to hotel for breakfast . Proceed for sight-seeing after breakfast. Later on proceed for remaining sight seeing of Agra , which include, Red fort, which was built by Emperor Akbar in 1565, and additions were made up until the time of his grandson, Shah Jahan. It contains the hall of public and private audiences amongst many other beautiful structures; After Lunch drive to Delhi. Arrive Delhi by late afternoon/ early evening . Check inn at Hotel. Free time to relax. Overnight stay at Delhi.
Day 06 : Delhi - Goa
Breakfast at Hotel. Check out from Hotel and go for a short tour of Old Delhi. Later on Departure Transfer to Airport to fly Goa. On arrival at Goa, welcome, assistance and transfer to hotel, check Inn . Rest of the afternoon free to relax near the beach Overnight stay at Goa.
About Goa : Colourful festivals. Warm and gracious people. Superb cuisine. Goa is one of India's most laid back, yet sophisticated and exciting , destinations. From miles and miles of sunny beaches, to the splendors of its quaint cities, towns and cobbled alleyways, Goa is more than just beaches and sunshine. and abundant wildlife topped with the legendary warmth and hospitality of the Goan people. And away from the beaten track , travelers discover a romantic and othercentury goa in its medieval small towns, and beautiful villagers, with rich flora and fauna. There is so much to see and yet at the end of it all you feel there's too little time. A truly exhilarating out of this world experience that only Goa can provide. Whether it's fun adventure , sunshine, spirituality or just plain relaxation, you don't need to look beyond the magical land of Goa.
Day 07 : Goa / Till Day Stay at Goa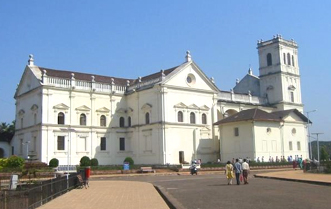 Breakfast at hotel. you will move ahead for full day Sight seeing over Goa : Visit Old Goa, the most important Cathedrals and Churches : Se - Cathedral, Church of St. Francis Xavier, St. Catherine's Church, Arch of Vice Roy of Goa.
Se-Cathedral Church : The Portuguese Viceroy Redondo commissioned the Se, or St. Catherine's' Cathedral, southwest of St. Cajetan's, to be "a grandiose church worthy of the wealth, power and fame of the Portuguese who dominated the seas from the Atlantic to the Pacific". Today it stands larger than any church in Portugal, although it was beset by problems, not least a lack of funds and Portugal's temporary loss of independence to Spain. It took eighty years to build and was not consecrated until 1640.
The Church of St. Francis Xavier : It is built of laterite plastered with lime mortar, with tiled roof supported by wooden rafters is a plain chapel with only one altar. Architecturally, it is of the Doric order. The Chapel was within the enclosure of the College of St. Paul and was dedicated either to St. Anthony or to St. Jerome. As the chapel was used by St. Francis Xavier, it was rededicated to him after his canonization in 1622. The original chapel was in existence in 1545. With the outbreak of the epidemic and the consequent abandoning of the college of St. Paul in 1570, the chapel fell into ruins and the present chapel was built in 1884. Location : Old Goa, Panjim, Goa.
The Chapel Of St. Catherine : Further to the west of the Church of St. Francis of Assisi is the chapel of St. Catherine. Built of laterite blocks it has a tower on either side of the façade. The chapel in the interior, having only one altar is plain.
Day 08 : Goa - Mumbai
Breakfast at Hotel. Day free to explore Goa , Later on Departure Transfer to Airport to fly your onward destination. On arrival at Mumbai , our representative will transfer you to Hotel, Check Inn. Afternoon Mumbai City tour.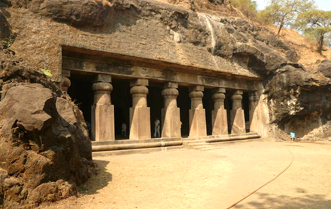 Mumbai : This city, a union of seven islands, was named by its natives after the goddess Mumbadevi. After the Portuguese occupied the islands in 1534, they renamed it Bom Bahia, for the natural harbour, which served as a safe place for its ships. The religious and business pursuits pulled people to Mumbai from all over the country. When the Portuguese left the land the city started developing into a metropolitan city and an industrial center. Today, the city is the country's financial and cultural centre and also owns a thriving film industry. This is the city of dreams where people come to strike their luck. Overnight stay at Mumbai.
Day 09 : Till Day : Mumbai
Breakfast at Hotel. Proceed for an excursion to the Elephanta Caves. Rest of the day free for Shopping . Overnight stay at Mumbai.
Day 10 : Mumbai - Onward Destination
Breakfast at Hotel. Free time as per your flight to next destination. Later on Departure Transfer to International Airport. Tour End